Hey Parrotheads...
This is Calypso Bertrand's new trop-rocker "Playing For Belikins... On The Toucan Trail". It's got some really fun tunes that'll make you want to escape to Belize!
Click Below To Sample All Songs On This CD At CD Baby.

You Can Purchase Individual Songs, The Digital Album

Or The Actual-Physical CD From Them.

Or You Can Order The CD From This Webpage And Get

A Couple Of Belizean Two Dollar Bills... Compliments Of

Calypso Bertrand.
Order Yours... Right Here - Right Now!

You'll Get 2 Belizean Two Dollar Bills Free

$12.95 Plus $2.95 S&H
Note: Your order will be quickly and securely processed by GumboLimbo Productions via PayPal. GumboLimbo is a verified merchant of PayPal.

Thank You!

Wait... There's more! When you order this CD from this page you will receive two Belizean Two Dollar bills. This way, you can buy your own Belikin beer!
GET TWO OF THESE BELIZE TWO DOLLAR BILLS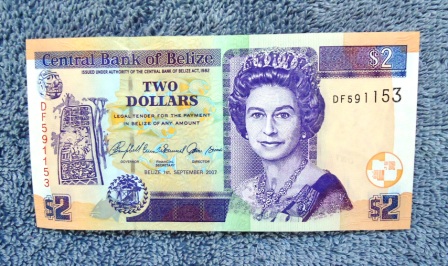 COMPLIMENTS OF CALYPSO BERTRAND!
CLICK HERE TO ORDER VIA REGULAR MAIL
Thank you so much for visiting my parrothead website. I am very excited about the release of my new CD, "Playing For Belikins On The Toucan Trail". Many of the songs included on this CD are those I wrote while on a special mission to Belize with the non-profit group, Bookbag Santa . If you, or someone you know, has been to Belize then be sure to get this one.

Sincerely,

Calypso Bertrand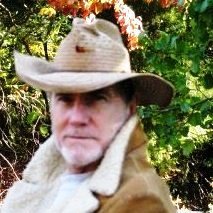 WOULD YOU LIKE TO HEAR SOME PARROTHEAD TROP-ROCK. JUST CLICK ON ONE OF THE TROPROCK INTERNET RADIO STATION LOGOS BELOW AND YOU'LL BE TUNED IN TO THE BEST ISLAND MUSIC ON THE NET... EVERYTHING FROM BOAT DRINKS TO TIKI BARS!
??? ARE YOU A MEMBER OF THE M.A.F.I.A. ???
The Margarita Mafia was formed as a resource for liked minded people who enjoy the music of Independent Trop Rock Singers and Songwriters. The Margarita Mafia is not a Fan Club. We are Artists, DJ's, Club Owners and Music Lovers, coming together to support and promote the TropRock style of music.
M.A.F.I.A. : Musicians Artists and Fans In Alliance
*** IT'S ALL ABOUT THE MUSIC ***
Click The Mafia Logo Below To Join!
THE KING OF TROP ROCK
Trop Rock Music Has Recently Evolved From A Sub-Genre To A Full Blown Genre!
A typical understatement by the understated king of trop rock. But Thursday's sold-out show was nothing short of paradise for Buffett's loyal Parrot Heads
The terms Jimmy Buffett, Margaritaville, Parrot Head(s), Parrothead(s), Parrot Head Club, Parrothead Club and PHC

are registered trademarks of

Margaritaville Inc.