PARROTHEAD BANDS... Is there one in your neighborhood? The listing below includes Parrothead, Jimmy Buffett cover - tribute bands, tropical steel - drum caribbean bands, solo acoustic artist and trop - rock bands. The listing is unfinished and many artists and bands will be added at a later date. Please note that the listing is in random, non-alphabetical order.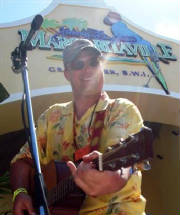 Bob Karwin is known as an exciting live performer who offers fun, upbeat songs spiced with humor and plenty of energy. His CDs have each received regular rotation on Jimmy Buffett's internet radio station, Radio Margaritaville as well as many other broadcast and internet stations.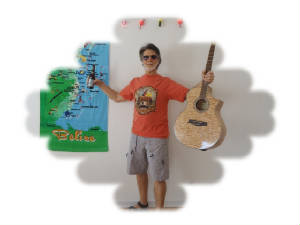 Calypso Bertrand is a calypso-trop-rock singer/songwriter with a "Playing For Belikins" attitude. He performs as a solo artist within the Southern Illinois Tri-State areas and is a sponsor of the non-profit group

Bookbag Santa

.
Please Google: Calypso Bertrand ... for more info.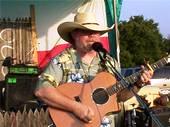 Scotty Lee, a recent Award recipient of the Academy of Texas Music, is known for his songwriting abilities and his passionate delivery of the composer's interpretations. This is most evident on his new Trop-Rock oriented CD, "Six String Sailor".
The Bad Monkeys... Tropical, Island, Folk & Trop Rock.
Jimi Banks... Reggae, Buffett, Trop Rock... Good Time Music!
The Parrot Island Band, a Georgia based Jimmy Buffett Tribute Band.
MySpace music profile for Six String Sailor. Great songwriter/performer with a Parrothead/Country Style!
Captain Harry - Well-known entertainer, best known for his island music style.
Tsunami Wave Riders. In the middle of paradise - that's where you are when you listen to the fun-loving island sounds!
A1AJake & The Half Conched Band. Trop-Rock at its best!
Peter J. *** The Parrot Island Band
Jimmy and the Parrots... Trop-Rock Band
MySpace music profile for Mark Young. Parrothead, TropRock, Folk Rock, Etc.
Howard Livingston and the Mile Marker 24 band are an all original tropical island band.
MySpace music profile for Mickey Grasso. Acoustic, Folk, Tropical, Trop-Rock.
MySpace music profile for Ron Bertrand... folk-rock, tropical solo songwriter/performer with a "going south till I see a Tiki bar" attitude!
MySpace profile for Hurricane Keith... Plays guitar, harmonica, writes songs and sings the lead vocals for a great band.
Caribbean Blue... A three piece band from Sterling Heights/Troy, MI Jimmy Buffett plus originals.
MySpace music profile for PJ Elliott... perform classic rock, trop rock, tropical, etc.
Congratulations To:
Band of the Year: Howard Livingston & Mile Marker 24
2010 TROP ROCK MUSIC AWARDS™

For more information about Trop-Rock bands, including individual artists, their bios and their home turf, please click on the Logo below. It's the official Trop-Rock website for those who love Trop-Rock... the music, the artists and the lifestyle!